Fire ant exterminations were left unfinished for months while government contractors reportedly took up to six "smoko breaks" a day, according to documents obtained under a Right to Information request by the ABC.
Key points:
Queensland's fire ant program has been beset with complaints about nests left to spread unchecked for months
The government's new containment strategy has been described as 22 years too late by a department whistleblower
One plant nursery owner says fire ants cost his business $30,000 a year — and he doesn't even have them
The Queensland Department of Agriculture and Fisheries documents include complaints by residents who waited for months to have their fire ants exterminated, while others received no response at all to their fire ant reports.
An internal memo describes one "angry" customer in February 2022 from Karalee, near Ipswich, who had some nests sprayed at his property, but no follow-up eight months later.
Another complained in March 2022 that staff only sprayed their front nature strip in Logan and then left after 30 minutes, leaving the rest of the nests untouched.
The document describes one team leader being "reminded of public perception" after a complaint about staff "sitting around doing nothing" in Wyaralong, in the Scenic Rim region in July 2022.
And in the same month, one customer called in to complain about being unable to park at Beaudesert Lions Park because of the fire ant workers taking smoko breaks "at least five to six times a day".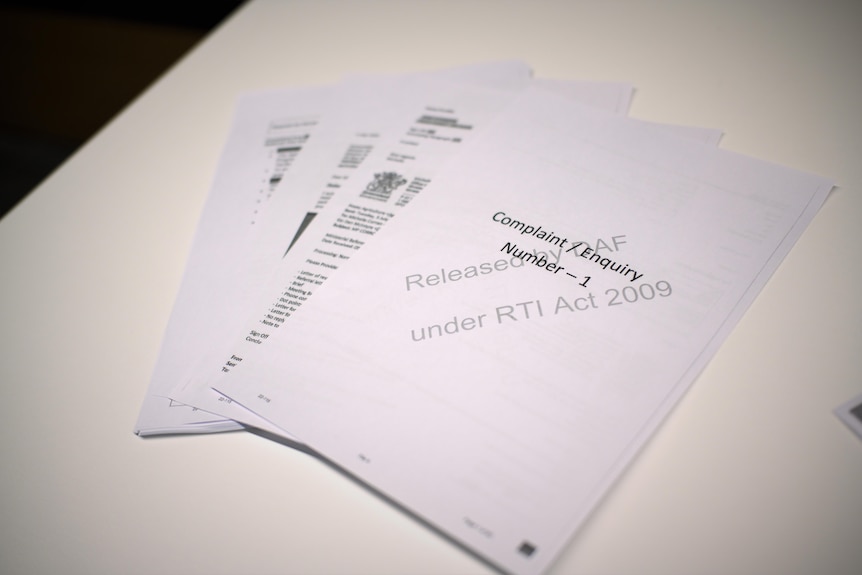 A National Fire Ant Eradication Program spokesperson said they needed to prioritise the more urgent and time-sensitive areas.
"We prioritise reports in our planned treatment area and outside our operational boundary," the spokesperson said.
"We aim to respond to all public suspect ant reports in our suppression area within 12 days, and we are consistently meeting or bettering this performance measure."
The spokesperson said they had 450 workers, but would not say how many of them were permanent.
The spokesperson would not say whether the government's new "horseshoe" containment strategy would increase waiting times for those outside of priority areas.
Too little, too late
Pam Swepson, who worked for the department's fire ant program as a policy officer and community engagement manager from 2001 to 2005, said a containment strategy was the clear scientific advice back in 2001, but it had been ignored. 
Dr Swepson made reports to the Crime and Misconduct Commission and to the media about the issue in 2003.
She said the government's new containment strategy, which surrounds the Queensland border, was 22 years too late.
She said the government was attempting to blame businesses for not following biosecurity laws, despite having dismantled its own team of compliance officers.
"It's an absolute tragedy. We had the chance in 2001 to contain this to a fairly small area, but because of this program they are out of control," Dr Swepson said.
"It didn't have to be this way, but because of the absolute failure of this program for 23 years we now have an out-of-control infestation of one of the world's worst invasive species."
She said, in her view, the program should be fully funded to contain the fire ants within state borders, instead of being a national program funded piecemeal by Queensland.
Agriculture Minister Mark Furner said Queensland's fire ant response had been world-class.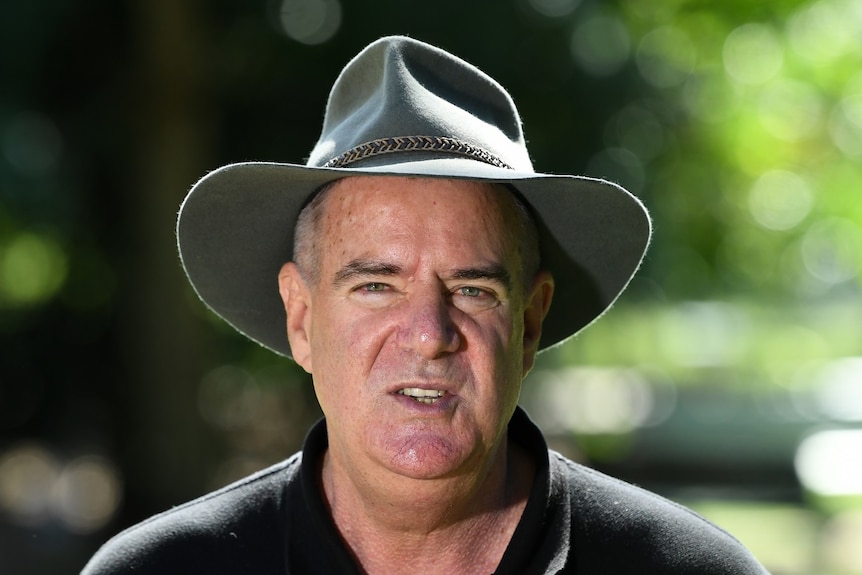 "Instead of looking in the rear-view mirror, I and all state, territory, and Commonwealth governments are focused and united on fully supporting a national eradication program that continues to limit the spread of red imported fire ants," he said.
"The new containment areas we have put in place, along with an increased focus on compliance and education, will play a crucial role in our ongoing eradication efforts."
Fire ant fury
Plant nursery owner Wesley Trevor said his business was paying the price for the government's failure to stop the spread of fire ants.
Mr Trevor runs Spectrum Plants in Wongawallan, which he estimated was paying $30,000 per year in labour and chemicals to keep the ants at bay.
He said he spent two to three hours every day drenching roots as per government requirements, as well as filling in a "mammoth" quantity of paperwork.
Mr Trevor said he knew of another plant nursery owner who was heavily penalised and shut down for one month for not keeping up with fire ant rules.
Additionally, Mr Trevor said whenever he was audited for fire ants he had to pay up to $600 for his own audit. 
"The stress of having that over your head is terrible; I'm devoting a very large percentage of my life to keep the government happy — and I haven't even got fire ants," Mr Trevor said.
"I'm spending $30,000 a year to stop fire ants that don't exist on my property."